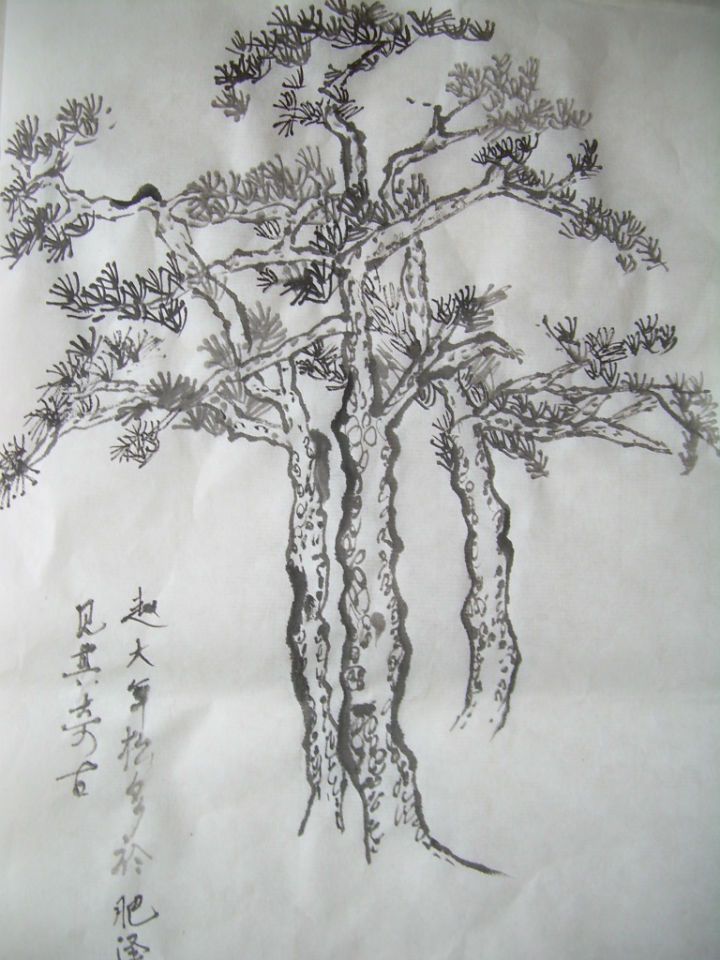 Aim, then, to be aimless.
Seek neither publication, nor acclaim:
Submit without submitting.
一 Cameron
---
Moderator

Posts: 7961
Joined: Sun Dec 07, 2008 4:53 pm
antispam: no
Location: this hill-shadowed city/of razors and knives.
Contact:
Very bonsai. I like these, particularly the knarled middled ones.

Ros
Rosencrantz: What are you playing at? Guildenstern: Words. Words. They're all we have to go on.
___________________________
Antiphon - www.antiphon.org.uk
---
I like the last one, with the three trees (one of my favs of yours). It dances. Of course, I wonder what the script says.

mac
---
Preponderant Poster

Posts: 857
Joined: Wed Aug 18, 2010 1:33 pm
Location: November
Contact:
They're all good, but the last one's super. The script definitely adds something, even though I can't read it.
---
Preponderant Poster

Posts: 1218
Joined: Sun Apr 17, 2011 11:27 pm
Location: Kosmos
Lake, these are awfully good.

No. one is very classical, a bit too static and cool for my taste.
No. two is my personal favourite, it has a good bit of humour, looks like two dancers disguised as trees.
No. three has a distinct personality, it's like a tree one knows well.
No. four is the best, I think. The liveliness in this pine trio is remarkable. And the bark pattern.

Jane
Everything looks better by candlelight. Everything sounds more plausible on the shortwave.
---
Just starting to draw one of three friends in winter (Pine, bamboo and plum ).
Ros, the middle ones are unique, aren't they?
Mac, I like the composition of the last one, too. And you are right, they look like dancing.
Delph, the script is the very traditional way in this type of drawing, it adds something to or completes the drawing.
Jane, in response to your wonderful analysis:
one is in-class exercise after the teacher's demo(a kind of restrained);
two is so peculiar;
three thin and hard like a bent iron bar. You are spot on re personality!
four three friends dancing together
Thanks all.
Lake
Aim, then, to be aimless.
Seek neither publication, nor acclaim:
Submit without submitting.
一 Cameron
---
Super,
I think the third is my favourite, going over to the right, then leaning over at the top! Although they all are strking, especially the first.

seth
We fray into the future, rarely wrought
Save in the tapestries of afterthought.
Richard Wilbur
---
Thanks Seth.
Aim, then, to be aimless.
Seek neither publication, nor acclaim:
Submit without submitting.
一 Cameron
---